What is IEEE innovation nation Sri Lanka 2022
IEEE Innovation Nation is an initiative supported by IEEE Entrepreneurship to promote entrepreneurship in low-GDP countries. Having its roots in Bosnia & Herzegovina, IEEE IN thrives to establish a network of startups, investors, industry, and academia to support the growth and enhance the visibility of startups in Low-GDP countries. Currently, the event is taking place in Bosnia & Herzegovina and Sri Lanka with plans to expand to other parts of the world in the coming years.
IEEE Innovation Nation Sri Lanka (INSL) launched in 2018 as a volunteer-lead initiative by the IEEE Sri Lanka Section to understand the capacity and the need for startup enabler programs for youth entrepreneurs in Sri Lanka. The program provides training, mentoring and financial support to budding entrepreneurs and inspires innovation and entrepreneurship among the Sri Lankan youth.
The competition allowed young minds to know their opportunities and unite to learn, innovate, and grow. 
IEEE Innovation Nation Sri Lanka is exposing the global market to entrepreneurs to take their idea to the next level. It was carried out in colaboration with ICTA, UNDP, Startup Weekend, Trace, Slasscom EO, around the country.
The primary goal of this program was to build a connection between rural University students and the Colombo-based Startup support system. Here, it highlighted to give students an understanding of firms and the opportunities inside the industry.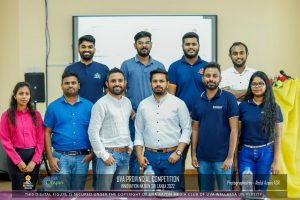 It's our goal to enhance the performance of the younger generation. 
Parallax technologies, as a company, is always committed to enhancing the performance of the younger generation. A panel of industry experts, including CEO Mr. Namal Attanayake, spent time and expertise in scoring and commenting on the students' entries during the judging process and informed the students about the opportunities available to innovative entrepreneurs to bring new ideas to the table; the judges further guided the teams to become outstanding startups and future successful entrepreneurs.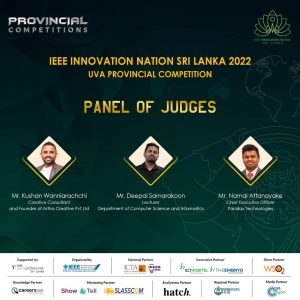 It was our pleasure and honor to participate in this event and We are delighted to be able to provide consultancy to make students' ideas a reality.