Feature 01
Recipe Management
This specifies the exact raw material or ingredient quantity needed to make the final product.
Standard instructions are followed in processing the raw material to produce a high-quality final product.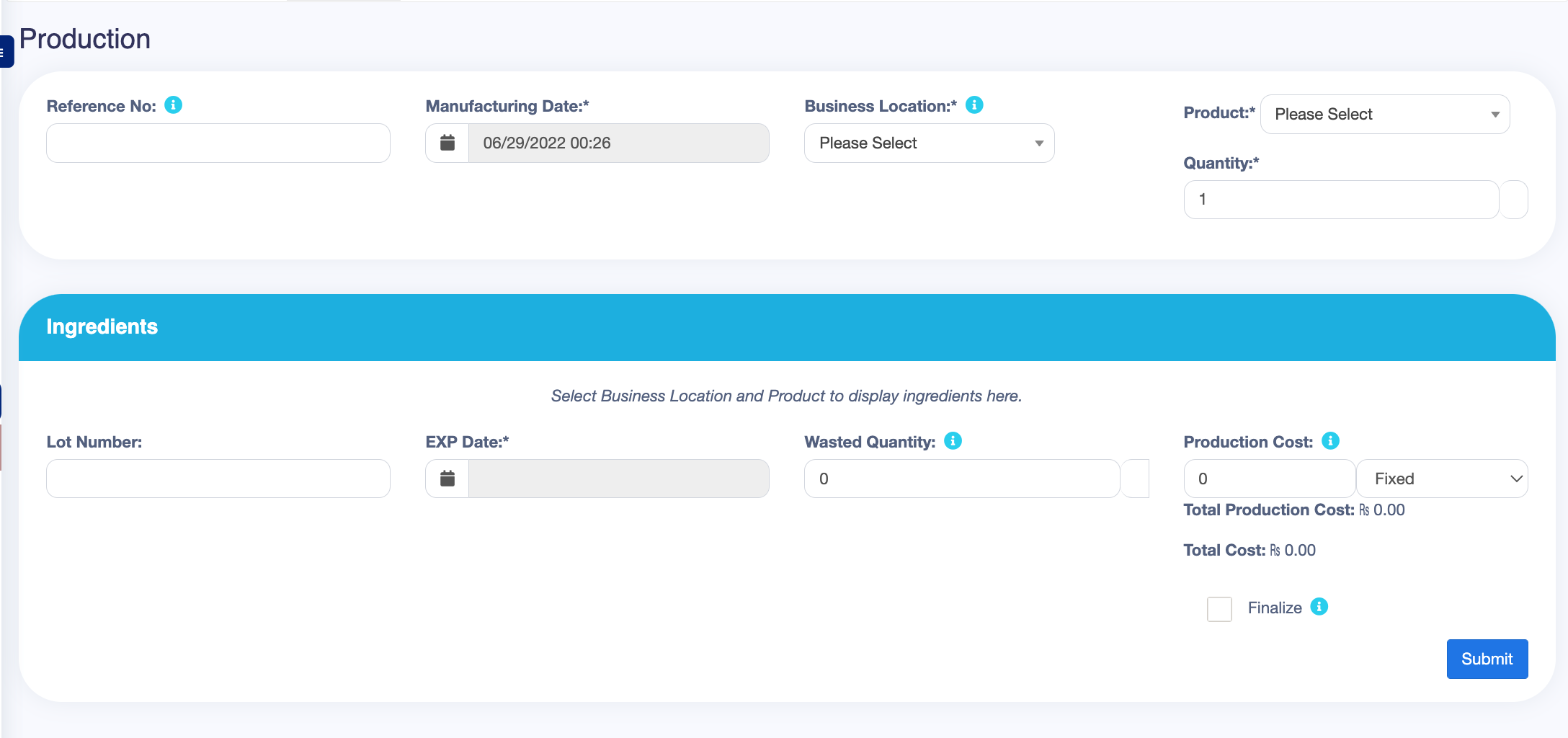 Feature 02
Product Management
Based on the product recipe, the quantity of raw materials required to produce a "N quantity" of products is shown.
Feature 03
Setting and Reports
Option to add Production Ref No as the prefix

Option to disable editing ingredient quantity in production

Option to update production prices based on product purchase prices in finalizing production

Stock reports for manufacturing items

Item reports for manufacturing items

Production details reports for individual productions